At Anderson Industrial Roofing, we proudly offer a complete line of commercial roof coating and industrial roof coating services. Roof coatings present an effective, cost-efficient solution besides the costly, time-consuming constraints of complete roof replacement. They are also another option besides the stopgaps of large repair work over time.
With a roof coating, a roof is completely refurbished. It lets building owners and facility managers avoid the heavy expenses, inefficiency, and environmental impact of intensive roof tear-off and disposal. After a coating application, your commercial or industrial roof will look and function like it is brand new!
Contact us today for a free roof estimate. We will help you take your roof to a new level of performance and transform it from a leaky, aging topside barrier to a cool, energy-saving asset.
Commercial/Industrial Roof Coatings – Cost Benefits
Sometimes a roof may not need complete replacement or large-scale repair work. Those costs add up over time and many roofs are replaced prematurely. In fact, industry studies confirm 70-80% of roofs are replaced before they need be.
Here's an overview of the costs of each option:
Roof Replacement
High labor input costs
Expensive roof tear-off
Costly disposal of old materials
Landfill usage fees
High costs for new materials
Costly operations disruption
Time-demanding future repairs
 Roof Restoration
Low labor-related expenses
Little-to-no tear-off needed
Fewer-to-no materials to dispose
Avoid landfill fees
Lower costs for new materials
No business shutdown required
Less expensive future repairs
In other words, a roof coating application can equate to tens of thousands of dollars in savings. And you don't have to deal with the severe costs of shutting down operations for the time needed to complete roof replacement.
Industrial/Commercial Roof Coating Services
With 25+ years of industry expertise and counting, Anderson Industrial Roofing is a premier roofing service provider based in Dallas-Fort Worth. Our team prides itself on the exceptional workmanship, service, and solutions we give to every customer. Part of this mission is using quality products as well as providing expert services from capable roofers.
For industrial and commercial roof restoration projects, Anderson Industrial Roofing uses a product line with a 35+ year record. These products have been applied on 2+ billion square feet nationwide, and they perform well in all climates.
Here are what our roof coating products can do for you:
Avoid costly, inefficient roof tear-off & replacement
Form a seamless, waterproof barrier over an existing roof
Can rejuvenate old roof's life for another 20-25 years or more
Easily expands & contracts with temperature changes
Strong protection against severe wind, hail, leaks, solar radiation & more
Great durability, longevity & tensile strength
ENERGY STAR® certified
No more entry points for leaks, water drips & more
Reflects 85% of the sun's rays for possible 30% A/C cost savings
Fewer upkeep & maintenance demands per year
Lower HVAC repair & upkeep costs
Can be backed by non-prorated warranties
Coatings & Waterproofing Systems We Use!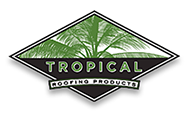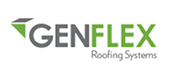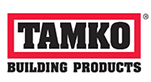 Commercial/Industrial Roof Coating Services
Comprehensive roof inspections
Industrial roofing services
Commercial roof coatings
Industrial roof coatings
Flat roof coatings & restoration
Metal roof coatings & restoration
Rubber roof coatings & restoration
Single-ply roof coatings & restoration
Elastomeric roof coatings
Roof recoating services
Cool roof systems
Waterproofing
Spray foam roofing & coatings
You can count on Anderson Industrial Roofing's 25+ years of industry reputation. Call us today for a no-cost roof coating estimate!