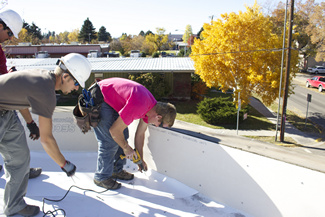 Are you in need of a professional commercial roofing company in Farmers Branch, Texas? Choosing the best roofer for your project doesn't need to be difficult. Get off to a great start by considering a few key factors when deciding on the right commercial roofer. These factors include:
• Does the contractor have references
• How many years in the roofing industry
• Is the contractor licensed and insured
• Are they certified by their manufacturer(s) of choice
• Do they have the resources necessary to handle your roofing needs
• Does the contractor provide efficient, professional service
• Do they have a strong local reputation
• And more
On-Site Estimates
Anderson Industrial Roofing has served customers in the Dallas-Fort Worth area since 1993. Whether you need a new roof installation, roof repairs, ongoing roof maintenance, cost-efficient roof restoration, or expert re-roofing, we can help! Get started by requesting a professional, on-site estimate. Call us today at (866) 949-8016.
Professional Commercial Roofing Company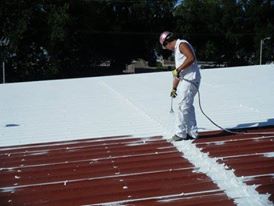 As a responsive, full-service commercial roofing company, we're able to offer advantages that other roofers can't match. Some of these benefits include:
• 25+ years of industry expertise
• Licensed and insured
• A+ rating as Accredited BBB Member
• Exceptional service and workmanship
• 10,000+ roofing clients served
• Maintenance programs built for your needs
• Official applicator for major manufacturers
• Resources to service corporate accounts
We take roofing seriously. That's why Anderson Industrial Roofing is an active member of the National Roofing Contractors Association, North Texas Roofing Contractors Association and Choice Roof Contractor Group. We're also authorized to offer manufacturer warranties on your new roofing systems. It would be our pleasure to address all of your commercial roofing needs!
Commercial Roofing Company Record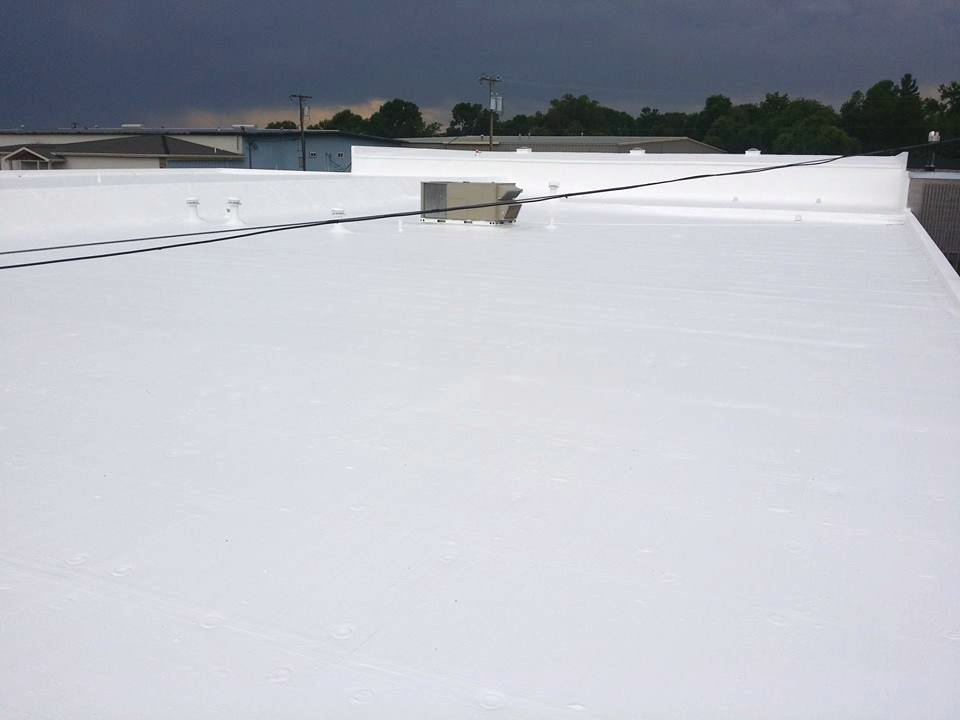 A solid way to determine the quality of a commercial roofing company is to study their past clientele. We're grateful to have served a host of valued clients in the area, including:
• Hilton Garden Inn
• Hank Graff Chevrolet
• La Quinta Inn & Suites
• Beef 'O' Brady's
• Frost Bank
• And more
We're happy to provide referrals for our work. Anderson Industrial Roofing is committed to delivering an efficient, pleasurable service experience from start to finish. You'll always receive professional roofing workmanship and quality project results with Anderson Industrial Roofing.
Commercial Roofing Company Estimates in Farmers Branch, TX
Our commitment to exceptional customer service begins with a free estimate. If you've got commercial roofing needs, give Anderson Industrial Roofing a call. One of our knowledgeable technicians will perform an on-site evaluation of your roof and identify problem areas. Then, we can present you with a range of solutions based on your needs.
Call us today at (866) 949-8016 to discuss your needs. We'd be glad to offer a no-obligation estimate in order to help get your roofing issues under control.