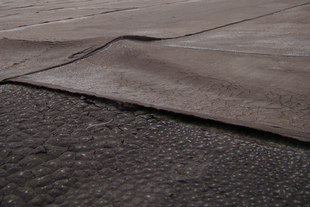 Are you looking for a timely & affordable way to extend the life of your roof? If you have a flat or low-slope building located in or near Farmers Branch, TX, Anderson Industrial Roofing can help. Using a roof coating system, our experienced team of applicators will restore your commercial roof's functionality & durability.
Anderson Industrial Roofing is a licensed & insured contractor. With 25+ years in the roofing business, our team has expert knowledge of coating systems & skilled applicators. Plus Anderson Industrial Roofing has a long-standing reputation in the industry. We are ready to assist you. To request an on-site roof assessment & coating estimate, call us today at (866) 949-8016.
Roof Coating Benefits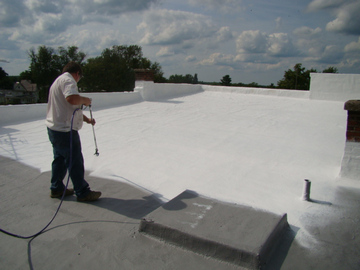 Some benefits of a roof coating system:
• A seamless, waterproof membrane
• Can prolong the life of an old roof
• Stretches & contracts with changing temperatures
• Withstands strong winds, hail, UV damage, fire & more
• Solid durability & tensile strength
• Reflects up to 85% of sun's rays
• May give 30% A/C cost savings
• Less strain on facility's HVAC system
• Can be repaired & recoated for a longer lifespan
• Doesn't require intensive tear-off like re-roofing
Roof coating systems come with renewable & extendable warranty options via recoating! Our commercial roof coating systems can be backed with a non-prorated warranty for up to 18 years.
Roof Restoration Solutions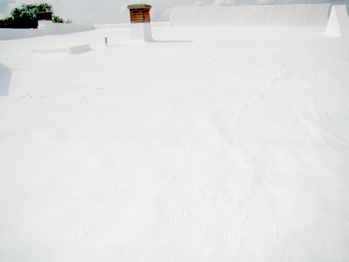 Anderson Industrial Roofing is a trained applicator for major manufacturers in the coating industry. Our roof coating systems cover a variety of substrates, such as:
• EPDM
• Built-up roofing
• TPO
• Metal roofing
• PVC
• Modified bitumen
If your roof needs rejuvenation, give us a call! Don't forget to ask about our customized roof maintenance & repair programs. These cost-saving programs supply on-going care to your roof.
Free Coating Estimates
Each industrial or commercial roof is unique, with particular specifications & requirements. Our skilled technician will evaluate your roof and provide solutions based upon your specific needs.
Don't delay! To receive your customized roof assessment, call us today at (866) 949-8016. Learn More About Commercial Roof Inspections!