Practicing Caution – Traits of a roofing contractor to watch for in Dallas, TX
Commercial Roofing Company, Commercial Roofing Contractor
Posted on May 31, 2017 by Anderson Industrial Roofing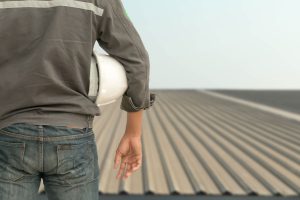 If you are a resident of Texas state, then we know it is not easy to face the changing climate all the time. Ranging from earthquakes, tornados, and heavy floods, to the extreme temperatures that come with the storm and other harsh weather conditions, these natural disasters are impossible to resist and hard to survive.
With these natural deteriorations, it is no surprise to actually term Texas as one of the most challenging states of the United States in terms of its weather. This means that every decision that you take gets affected by it. Whether it's about building a structure or renovating one, you will have to keep these factors in mind beforehand. This is also to ensure the safety and security from the damage that comes in the form of the aftermath.
Speaking of which, a roof is the basic and the most important feature of a building. Hence, you have to make sure that you hire the correct expertise for its installation. Along with that, this vulnerable part of your building also needs consistent and timely repair and maintenance to sustain the deadly climatic conditions. This includes everything that is beyond your control and already happening on the outside.
How to avoid these factors?
To overcome this problem, it is essential to inspect the work of a commercial roofer in Dallas, TX before handing over a major project. Negligence of the commercial roofer in Dallas, TX in maintaining safety protocols while dealing with the task at hand may leave you with more cost and expense than would actually be needed to finish the project.
Also, any severe injuries due to fires or building damage will eventually cost you millions in claims and other legal affairs that will last for years to come.
But how do you protect yourself from getting into these potential problems? Well, for that, you will have to explore the past performance of a roofer in Dallas, TX. A past performance of a professional is always an indicator of the future performance. Therefore, before giving a major roofing task to a commercial roofer in Dallas TX, we need to educate ourselves with the information that we are going to discuss now.

The traits of a good commercial roofer in Dallas, TX
While not every commercial roofer in Dallas, TX is out to betray you with the services offered, this is also a fact that the top customer complaints of roofing contractors stem from the contract. When you are hiring a roofer in Dallas, TX, make sure you have adequate knowledge and are opting for a good deal from a reputable service provider.

They are never without license and insurance
The first and the foremost thing that you need to ensure is the business license of the contractor. A contractor who holds a license is the one whose credentials are officially reviewed by the state. In addition to that, the state has approved them to work as a roofer. Not all the commercial roofers in Dallas, TX are properly licensed to take up a roofing project. Therefore, due diligence is required in ensuring this.
Similarly, the contractor must be insured. This may include their liability coverage and workers' compensation. This will save you from incurring any liability in the situation of an unexpected accident during the project work. Also, this will not only be essential to save yourself, but also for the protection of your investment in your property.

Their offers are upfront and clear in the contract
Every storm in Dallas, TX brings with it the abundance of roofing contractors with the variety of service options. With that, they also offer a knock on the door to give you a free inspection of your roof. For that, they usually ask you to sign a contract as an acceptance of a free inspection. However, in reality, signing that contract not only grants them access to your roof but also authorizes them to contact your insurance company on your behalf.
With that, they can now easily find 'damage' and claim it to get the big payout from your insurance company. If approved, this will add a claim on your insurance record. Moreover, this will remain the same even if you change the house. Since nobody likes to claim a damage that needs no fixing, therefore, adequate level of care should be taken before signing such a contract upfront. After all, no one can get access to your building's roof unless you allow them to.

They apply new techniques and are well-equipped with advanced tools
The roofing techniques develop with the passage of time to cater to the changing needs of a building or a structure. A professional roofer in Dallas, TX, however, never hesitates in applying the new and advanced techniques based on the condition and type of the roofing system. It is important to ensure that your roofing contractor is updated with the latest trends and techniques of carrying out a roofing project. If not, then with the application of the wrong methodology and outdated processes, the contractor is only likely to make your investment suffer in the long run.
In addition to that, a roofing contractor should also be utilizing sufficient safety equipment to carry out the task at hand without any mishap. This is necessary to keep ourselves, our employees and the people around the building as safe as possible. This roof safety equipment may include PPE (personal protection equipment), rail systems, fall protection and fire prevention safety equipment.

With the use of the information provided above, you may now carry out your roofing project smoothly and without getting yourself trapped in an undue obligation to fulfill the contract. Hence, if you are currently searching for a commercial roofer in Dallas, TX, that is both, honest and reliable to work on your roofing project, then check out the portfolio of Anderson Industrial Roofing as your first choice. You can trust them with all your roofing needs.