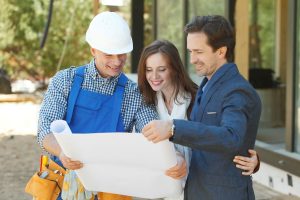 Commercial Roofing in Dallas, TX is something that every business needs but not everyone knows much about. Do you know that flat roofing projects are very different from those for sloped roofs? Not just are the materials different, but also, the methodology of installation differs widely.
Every business owner's location should put forth a good image to the public and their clients. Therefore, commercial roofing in Dallas, TX is now the ideal solution for long lasting and a strong roof structure!
If you are in charge of the repair or maintenance of a commercial building, there are a few things you must know before you plan the next project for commercial roofing in Dallas, TX. Simply by reading out these major mistakes that are commonly observed in all commercial roofing projects carried out nowadays, you can make the repair, replacement and inspection of commercial roofing in Dallas, TX more reliable and durable.
Read ahead, to avoid some serious mistakes made with most projects for commercial roofing in Dallas, TX.
Improper Drainage Is a Serious Issue
The most common factor to consider is that unlike your residential roofing, most commercial buildings have a flat roof. These roofs do not have a natural angle that will help proper drainage of water from the peak to the edges, therefore, causing damage to the roofing material. A wide variety of techniques are now being used in commercial roofing in Dallas, TX to ensure proper drainage for flat roofing, so it's important that you ask the roofer to accomplish this and that an inspection is done after any installation to ensure that it is carried out properly.
Adding Too Many Layers
Have you been told to install a new roof over an existing roof? Does it sound like a routine procedure to you? Well, there are many commercial roofers who are always willing to place a new layer over an old and damaged layer to avoid disposing it off. Too often, commercial building owners try to put new roof over more than two or three old roof systems.
It is very necessary to make sure that there are no more than two roof systems at a time. This is because eventually, the weight of all these system will become too much for your building to bear, and the roof will collapse. So keep the weight as low as possible to avoid any uncertain situations.
Inaccurately Securing Protrusions
A commercial building's roof is mostly fitted with cooling and heating appliances as well as pipes for a variety of systems inside the building. Whenever these items protrude from the roofing of a commercial facility, it's important to have proper flashing to secure them, as this becomes the main reason of mold, mildew and other damages as water seeps in through the edges of appliances, easily and quickly.
Roofing Scams
What gives a scammer an upper hand in taking advantage of you? Unfortunately, your lack of knowledge, plus the fact, that your roof is one of the most important aspects of your commercial building.
Did a storm just hit? Is a roofer asking you for a down payment for roofing supplies? Is there a knock on your door from a salesperson telling you that you have a damaged roof? Don't get manipulated by these scammers!
A legitimate service provider of commercial roofing in Dallas, TX will give you exact time and contact information to reach out to them rather than chasing you and taking advantage of uncertain conditions which leave you bewildered and force you to make the wrong decision.
Pay Only After the Work Is Done
The most common mistake done by owners is making complete payments before the work is actually done. The only reason a reputable roofing company would ask for payment upfront is, if you request special materials that are out of the scope of normal projects for commercial roofing in Dallas, TX. If you like to make payments, then always pay as the roofing job is being completed. This is necessary to ensure that your work is done in time and effectively, rather than being delayed or getting neglected by roofers unnecessarily.
Avoiding Repairs
The importance of commercial roofing in Dallas, TX is not negotiable. Similarly, the material used to make commercial roofs is mostly metal and steel, while normal roofs are made out of bricks. It's therefore necessary that if you notice a leak or another problem with your commercial roofing in Dallas, TX, you need to have them addressed straightaway.
One of the most common mistakes is to delay or avoid the small repairs as this leads to bigger and more costly problems in the future. This can also be the source of some serious damage to the building and might require a complete roof replacement.
Conduct a Final Inspection
Most of the times, when roofing repairs are taken up by business owners, they are left uninspected. And that is not a problem as long as work is done by a professional service provider. However, in case you are not confident in your own ability to tell the difference between a professional or amateurish job, it is crucial that a third party inspection is carried out, such as one given by a representative of a local roofing organization.
Commercial roofing in Dallas, TX is being offered by a variety of service providers. However, it has always been a tough job to hire a reliable contractor who will do the job right and be ready to stand by their work even years down the road. So protect yourself from scammers and unprofessional service providers as roof management is a major expense for any business.
Are you going to undertake any project for commercial roofing in Dallas, TX? Before you begin preparing for your next roof maintenance activity, take the time to explore the professional portfolio of Anderson Industrial Roofing, whose 25+ years of roofing services in Dallas, TX is a reflection of expertise and its highly professional team. It's the ultimate solution to your roof's installation, repair, restoration and replacement needs.